Super Affiliate System Pro by John Crestani is a comprehensive course that teaches individuals how to become successful affiliate marketers. This program is designed to provide learners with the tools and knowledge necessary to generate significant income through affiliate marketing. With a focus on practical strategies, Super Affiliate System Pro provides students with a step-by-step approach to mastering affiliate marketing and building a successful online business.
Super Affiliate System PRO By John Crestani
The course is broken down into six modules, each covering a specific aspect of affiliate marketing.
Module 1
The System provides an overview of affiliate marketing and introduces students to the basic concepts and terminology used in the industry. It also covers the importance of choosing the right niche and selecting profitable products to promote.
Module 2
Success Skills teaches students the necessary skills to succeed in affiliate marketing. This includes time management, goal-setting, and mindset training to help learners develop the discipline and focus required to build a successful business.
Module 3
Marketing Skills cover the essential marketing techniques needed to promote products effectively. Students will learn about paid traffic, organic traffic, and email marketing, as well as how to optimize landing pages and create effective ad campaigns.
Module 4
Facebook and Google Ads, focus specifically on paid traffic strategies using Facebook and Google Ads. Students will learn how to create effective ads, target the right audience, and optimize their campaigns for maximum ROI.
Module 5
YouTube and Native Ads, explore alternative traffic sources such as YouTube and native advertising. Students will learn how to create engaging videos, optimize their content for SEO, and leverage native ads to drive traffic to their offers.
Module 6
Scaling and Outsourcing teach students how to scale their businesses and automate their operations. This includes leveraging outsourcing to free up time and resources, as well as how to effectively manage a team and delegate tasks.
Super Affiliate System Pro also includes a range of valuable resources, including weekly webinars, access to a private community, and a range of bonus content designed to help students achieve success. With lifetime access to the course and updates, students can continue to learn and grow as the industry evolves.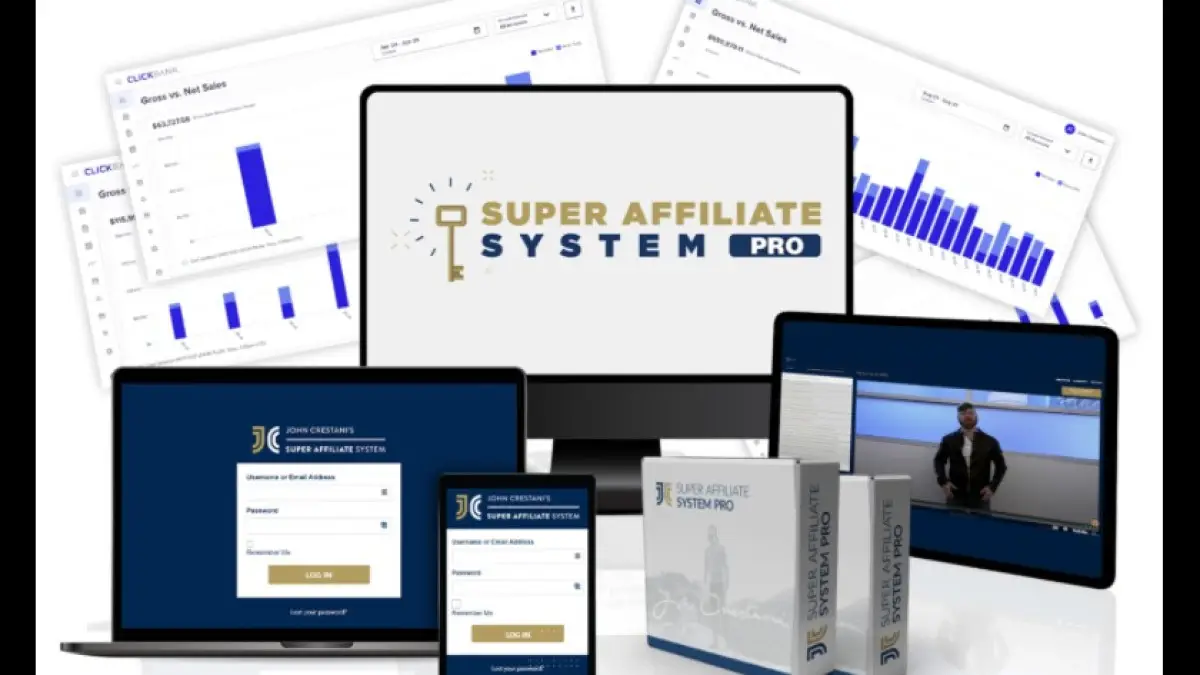 Conclusion
Overall, Super Affiliate System Pro by John Crestani is an excellent course for anyone looking to become a successful affiliate marketer. With comprehensive training, practical strategies, and valuable resources, students can learn how to build a profitable online business and achieve financial freedom. Whether you are new to affiliate marketing or an experienced marketer looking to take your business to the next level, Super Affiliate System Pro has something for everyone. So, don't wait any longer and join the Super Affiliate System Pro course today to start your journey toward success.